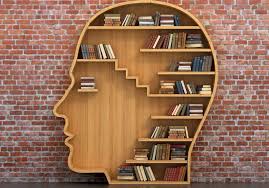 School Libraries Make A Difference for Children
At Glendale Elementary School District, we know that the joy of reading can help our students experience, explore and learn about the world around them. Encourage your child to read by having them visit their school library and your community libraries. Research shows that school libraries have a positive impact on student literacy.

Research provides compelling evidence that school libraries and library staff have a positive impact on student achievement. Studies show that this remains true when variables such as socioeconomic factors are accounted for. In Glendale Elementary School District we maintain, update and add to our libraries on a yearly basis.

The research into school library impact shows higher student performance, please click on the following links to read the research or explore mor on how libraries make a difference:

improved reading test scores

higher academic achievement, and

positive attitudes towards learning.

School libraries impact studies — compiled by Colorado Department of Education's Library Research Service (LRS).

The impact of school libraries on student achievement: Exploring the school library impact studies — a series of video interviews that explore and supplement the LRS studies.
Check out these upcoming titles!

Do you have a question about one of these titles? Please reach out to your school's library for more information.