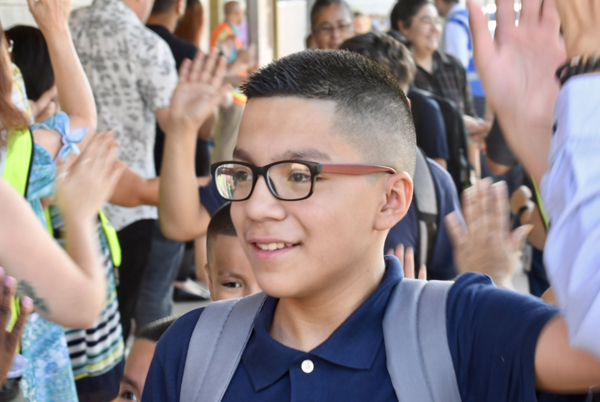 Overview of Gifted Services

Gifted Cluster Grouping Model

Cluster grouping is a full day gifted service model. Gifted students are grouped together in a classroom with teachers who have been designated by their principals. Gifted cluster teachers hold a gifted endorsement issued by the state of Arizona or are working toward acquiring one. Gifted Leads provide professional development in gifted education and facilitates with the planning and implementation of differentiated curriculum and instruction through regularly scheduled monthly Gifted Cluster meetings. Gifted Achievement Advisor provides support to Gifted Leads and Gifted Cluster teachers through professional development, coaching, and facilitating with the planning and implementation of differentiated curriculum and instruction.

The teachers collaborate with parents to create a Gifted Differentiation Plan (GDP) to support the student in the classroom. GDPs include four parts: understanding the learner in relation to learning, meeting the needs of the student, response to differentiation, and teacher reflection.

In the Cluster Grouping Model, gifted students are clustered into mixed-ability classrooms at each grade level. Allows for the teacher to meet the needs of all students while addressing the exceptional needs of the gifted students.

Gifted students receive instruction that is differentiated in content, process, product, learning environment and assessment:

Content

— Complex, abstract ideas presented in a variety of disciplines, including interdisciplinary curriculum

Process

— Higher-level thinking through Bloom's Taxonomy and the Multiple Intelligences

Products

— Alternative methods of demonstrating mastery with a range of complexity

Learning environment

— Student-centered, flexible grouping based on readiness, interests, and abilities

Assessments

— Pre-assessment and testing out-of-grade level curriculum.