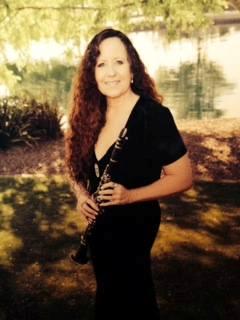 Phone: 623-237-4867
Email:
Degrees and Certifications:
Bachelor- Music Education and Performance
Mrs.

Corinne Grant
My name is Corinne Grant and I have been teaching in the public and private school

systems for 35 years. I grew up outside Chicago but moved to AZ in 1980 and

graduated Cum Laude from ASU with a Bachelors in Music Education and Performance in 1984. I have been teaching ever since. I have played Principal Clarinet in several Orchestras, Lead Alto Sax in many Big Band and Jazz groups and currently am the Lead Alto Saxophonist and Manager of The Maestros Of Swing, a 16 member Big Band that several of the GESD Band Directors are members of. I am proud to add that my son and daughter both play Tenor Sax with us as well. I also teach a General Music Class in Anthem called The Young Maestros for children from 6 months to 5 years old.
I came to Glendale in March of 2014, replacing the previous band director, taught Band at Horizon and Glendale American 2014/2015 , became the full time Band Director at American in 2015-16 and am looking forward to teaching 4th-8th grade Band and Instrumental Music 3rd graders for the 2016-17 school year!
We will be taking a field trip to the MIM (Musical Instrument Museum) in the Fall which is a fabulous place filled with every kind of musical instrument and Amazing Musical Events!
I teach using an "absolute" method of teaching. I give my students "absolutes" which make learning music easy! Instrumental Music is a foreign language, mathematics, a science, reading and physical education. I teach my students everything from how we "learn" music to playing their instrument with confidence and joy!
I look forward to meeting you all and thank you in advance for allowing me to teach your Young Musicians :)
Musically Yours,
Ms. "G"