Return to Headlines
Summer Food Program begins June 3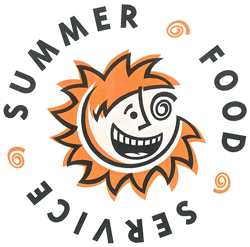 GLENDALE, Ariz. – The Glendale Elementary School District (GESD) Food Services Department is working to make sure that no children in Glendale go hungry when school is closed this summer, and will start serving breakfast and lunch on June 3 through its Summer Food Program.
The program is open to anyone one-year to 18-years of age. Enrollment in a GESD school is not required. Meals will be served at 15 sites beginning June 4 through July 26 (see attached list for site and serving times). Adult meals also are available. Adult breakfast costs $2 while lunch costs $3.50. Adults must pay for meals with exact change.
GESD's Summer Food Program is one of the largest in the state and serves both breakfast and lunch. The program is sponsored by the U.S. Department of Agriculture, and is the largest federal resource available for local programs that combine meal time with recreational and educational activities. The Summer Food Program ensures that low-income children continue to grow and learn during the summer.
"This is truly the only case where there is a free lunch, and a free breakfast," said GESD Food and Nutrition Operations Specialist Gina Logan. "Our responsibility to our students doesn't end when school lets out. Our summer meals program is a building block in the community for healthy, happy kids who are ready to learn."
Statewide, only a small percent of the millions of children who qualify have access to local summer food programs. There were hundreds of sites across the state in 2011, but only a small fraction of children participated.
The Summer Food Service Program for Children is a federally funded program operated nationally by the U.S. Department of Agriculture (USDA) and administered by GESD and other agencies. The Summer Food Program serves nutritious meals free to low-income children during the summer months. Summer programs are located at approved sites that are either in low-income areas or serve a group of children, most of whom are low-income.
To find out about the Summer Food Program in Glendale, or to locate the nearest site, call 623-237-6244, click here, or see the schedule below.