Construction remains on schedule
Posted by Jim Cummings, APR at 9/30/2016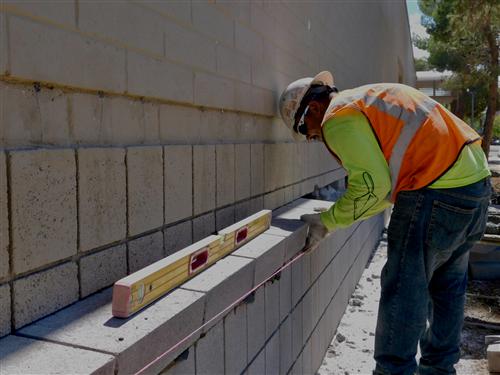 Construction contines to progress on schedule at the Challenger and Landmark campuses.
For more than a week construction crews have been working in double shifts to erect the sister walls that will bring the buildings into compliance, and add up to 10 years to the life of the buildings. Construction began more than a week ago.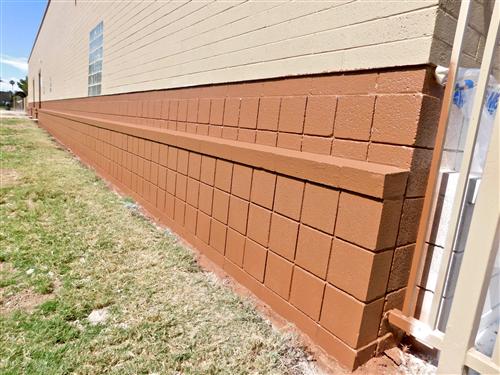 In the photo above you can see a completed sister wall. What appears to be a ledge is the sister wall that was installed.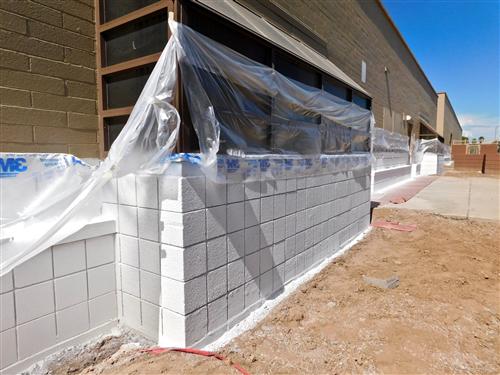 Before paint is applied to the new sister walls, a sealant is applied — what appears to be white paint in the photo above. The sealant will keep moisture away from the block, which will add life to the building.