Challenger and Landmark Temporary Closures
Challenger, Landmark to open again Oct. 17
Posted by Jim Cummings on 10/8/2016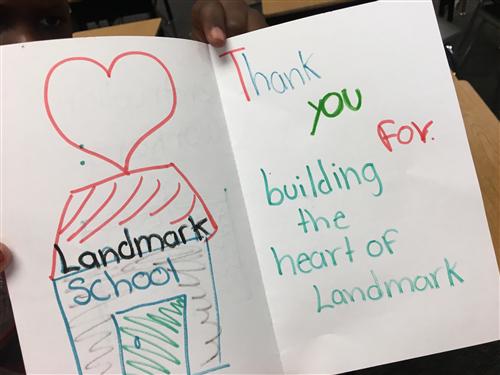 Students from Challenger Middle and Landmark school will return to their campuses on Monday, Oct, 17, following the completion of construction work at their schools.
The Glendale Elementary School District received the go-ahead Friday from David Bixler, its structural engineer, to reopen Landmark. The District expects to receive the go-ahead to occupy Challenger next week. The approval came after three weeks of construction at each campus. A recent improvement project at Landmark and Challenger uncovered structural deficiencies in the schools' buildings. Over the last three weeks, sister walls were constructed to make the buildings safe to occupy again. Estimated cost to repair both schools was $2.5 million, but the project is expected to come in under budget. Money to make the repairs was approved and provided by the State School Facilities Board. Construction is wrapping up at both campuses, and in the next week the plants at each school will be brought back online, and cleanup will be completed for students return on Oct. 17.
Over the last three weeks Challenger students have been bused to attend classes at the Alhambra Family Resource Center, Landmark students have been attending morning sessions at Desert Spirit Elementary School, while Desert Spirit students attended afternoon sessions. Beginning Monday, Oct. 17 students and teachers at Challenger, Landmark and Desert Spirit will return to their regular schedules. In addition, enrichment sessions at Desert Spirit and Desert Garden, which were set up for students to attend before or after half-day sessions, will stop due to the three schools returning to their regular schedules.
"We are delighted to be ahead of schedule on this project, and that these campuses are once again safe for children and staff," said GESD Superintendent Joe Quintana. "We know this has been inconvenient in many ways. We owe a great debt of thanks to all GESD staff that contributed to this effort, but especially to the parents and staffs from Landmark, Challenger and Desert Spirit. By working together they made sure that we continued to deliver the vital educational services our students deserve."