A letter fromSuperintendent Cindy Segotta-Jones in regard to student safety
Posted by Jim Cummings on 4/26/2019
Dear GESD Families,
The safety of our students is our first priority, and because of that we want to make you aware of incidents in surrounding school districts that have raised our level of concern.
In the last two weeks, the neighboring Alhambra district has had four separate incidents of possible or attempted child abductions. Students reported that an unidentified man in a car offered them candy and was photographing them from across their bus stop. In another incident, a parent reported to our school that a nicely dressed gentleman went to their home and said, " I'm your daughter's substitute teacher for the day, and I'm here to take your daughter to school." Another student reported that a man in a work truck asked her if she wanted a ride to school. And, in yet another incident, two students reported that a man got out of his vehicle and exposed himself to them, as he tried to lure them to his vehicle.
This week in the neighboring Pendergast district a well-dressed woman approached students on their way to school and told them she was their substitute teacher and would be walking them to school.
Fortunately no children were hurt or abducted in any of these incidents. Unfortunately, human trafficking, especially with children, remains an unfortunate reality, with an particular concentration in our community.
When incidents like this occur, it is critical that you immediately contact the Glendale Police at 623-930-3000, and that you contact us through your school principal. The sooner law enforcement is made award of incidents like this, the quicker they can begin to do the necessary investigative work to stop or prevent future incidents. The faster we know, the more help we can be to police, our students and your family.
It is also important that you speak with your children about reporting these incidents immediately. They need to understand how important it is that when they see something they say something in order to protect themselves, their friends and their community.
Incidents like this are also a reminder that we need to have our children exercise caution when it comes to walking to and from to school, and what to do when approached by strangers. We suggest that you review the Stranger Danger tips below with your children. You may wish to reinforce these tips with your child tonight. Students should be reminded to:
Never talk to strangers at any time.
Walk to and from school with others whenever possible.
Go directly to and from school on a timeline.
Follow a standard route to and from school.
Use a code word between you and your child in case of emergencies.
If it is safe and involves a vehicle, observe the license number and write it down as soon as possible.
Make sure your child knows a phone number where you can be reached.
Please know that we take incidents of this type seriously and we will continue to work with you and law enforcement to keep our children safe. Should you have any questions please feel free to contact us.
We thank you for your understanding, and your continued support of the Glendale Elementary School District.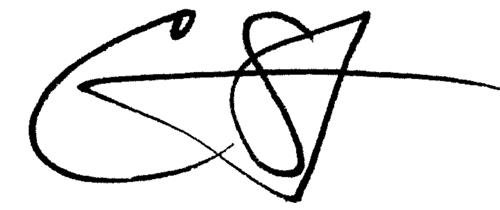 Sincerely,
Cindy Segotta-Jones
Superintendent