GESD taking steps to secure its systems
Posted by Jim Cummings on 9/6/2019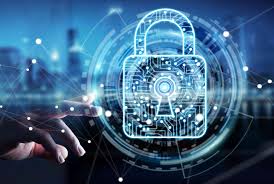 This week the Flagstaff Unified School District's computer systems were compromised by Ransomware. Ransomware is a type of malware or virus that encrypts all files and folders (on computer or network shares), preventing access to important files. The intent is to attempt to extort money from victims by asking for payment.
Most Ransomware infections start with email messages containing attachments that then install Ransomware on your system. Ransomware can also be downloaded when visiting a website or clicking on an unknown link that contains the malicious software.
This forced the entire Flagstaff Unified School District to close all schools on Thursday and may continue moving forward. All district accounts, no matter the access level, can compromise our entire system and the ability to serve our students.
As a result, the Glendale Elementary School District has and is taking a number of preventative steps to secure our data and computer systems. Among them, all email addresses will be removed from our websites. We realize the inconvenience this may cause you, however there are steps that you can take to assure communication between your home and school continues. To do that:
Sign up at your school for ParentVue. You can do that through your school's front office. Once you have been given your access privileges you will be able to contact your child's teacher directly for information regarding progress and other classroom information. You can find out how to access and navigate ParentVue here.
Check the GESD Parent Blog for updates. Typically we will email you when the blog is updated. You can access the blog here.
We will continue to communicate with you through School Messenger and other communication apps being used at our schools.
Protecting staff and student information is extremely important to us, and for the last several years we have taken a proactive approach to preventing such attacks. We will continue to closely monitor our systems and do our due diligence to protect all GESD systems.
We thank you for your patience and support throughout this process.