An update on grades and promotion
Posted by Jim Cummings on 4/23/2020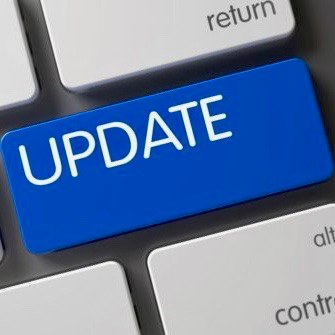 With the school closure, the following information is in regards to report cards and learning for the fourth quarter term.
Our teachers have been reaching out to students to check-in on their academic, social and emotional wellness needs. We have also provided online and paper packets of enrichment learning opportunities to ensure all students are staying engaged academically as each family's circumstances allow.

Since fourth quarter academic work is meant to enrich or extend the work already learned throughout the rest of the 2019-2020 school year, the work is not graded or given as homework or as an assignment. Moreover, all essential learning standards were taught previous to quarter four to be ready for the original implementation of the AzM2 assessment and as you know, this assessment has been waived for the 2019-2020 school year.
In order to communicate to all stakeholders, the following items have been established:
Fourth Quarter Report Cards will not be issued. This does not impact a child's school record. The Third Quarter Report Cards are the last of the school year. Your child will move on to the next grade level.
Each child will receive a narrative explanation of what they should work on over the summer to be ready for the next grade level from their teacher. This document along with Third Quarter Benchmark results for 3rd

through

8

th

grade will be provided to families by May 21. For 8th graders, the 8th grade promotion certificate will be provided at this same time.
Your child's teacher will continue to provide learning opportunities and enrichment packets are now available online through May 21. Teachers will continue to check on your child through phone, Google Classroom, email, and/or Class Dojo, Bloom, etc.
When school resumes for the next school year, students will have an assessment of skills to see if there are gaps between this current year and the next year prerequisite skills. When we are back in session, staff will then have a course of action to meet individual learning needs.
Please stay safe as you Stay Home, Stay Healthy, and Stay Connected.